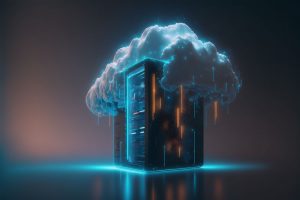 Greetings from the Computer Solutions, Inc. team, Savannah, GA's trusted IT service provider. Today, we're exploring the compelling world of cloud services and how they can revolutionize the way your business operates.
In the modern digital era, with rapid technological advancements and ever-increasing data volumes, businesses need effective solutions to manage their resources. One of these solutions comes in the form of cloud services.
Understanding Cloud Services
Cloud services refer to various services delivered over the internet, including data storage, databases, servers, networking, software, analytics, and more. By utilizing cloud services, businesses can access and manage their data and applications through the internet, anywhere, at any time.
At Computer Solutions, Inc., we offer robust cloud services that not only enhance your business operations but also provide cost-effective and secure solutions for your data management needs.
Scalability and Flexibility
One of the greatest benefits of cloud services is scalability. With traditional IT infrastructure, upgrading or downscaling resources involves significant time, effort, and expense. However, with our cloud services, you can easily adjust your IT resources based on your current business needs. This flexibility allows you to stay agile and responsive to market changes.
Cost Efficiency
Moving to the cloud can significantly reduce your IT costs. With cloud services, you can avoid the large capital expenditure associated with buying and maintaining hardware. Instead, you pay for what you use, and you can scale up or down based on your needs. This pay-as-you-go model offers businesses a more predictable and manageable cost structure.
Enhanced Collaboration and Productivity
Cloud services foster better collaboration by allowing team members to access, edit, and share documents from anywhere in the world. It also eliminates the need for multiple versions of files and streamlines work processes. With the capability to access business data and applications from anywhere, at any time, your team can be more productive and efficient.
Robust Security and Compliance
Data security is a top priority for every business. At Computer Solutions, Inc., we understand this concern, and we ensure your data is safe and secure in the cloud. Our cloud services offer advanced security features that protect against cyber threats. In addition, we help ensure your business complies with relevant data privacy and security regulations.
The Computer Solutions, Inc. Promise
At Computer Solutions, Inc., our goal is to provide comprehensive and cutting-edge IT solutions to businesses in Savannah, GA, and beyond. We are dedicated to offering cloud services that are not just efficient and secure, but also customized to your unique business needs.
Choosing us as your IT service provider means choosing a partner who is committed to helping your business navigate the ever-evolving digital landscape with ease and efficiency.
Want to explore the possibilities of cloud services for your business? Contact us today. Let us show you how we can help your business soar to new heights with our cloud solutions in 2023 and beyond!