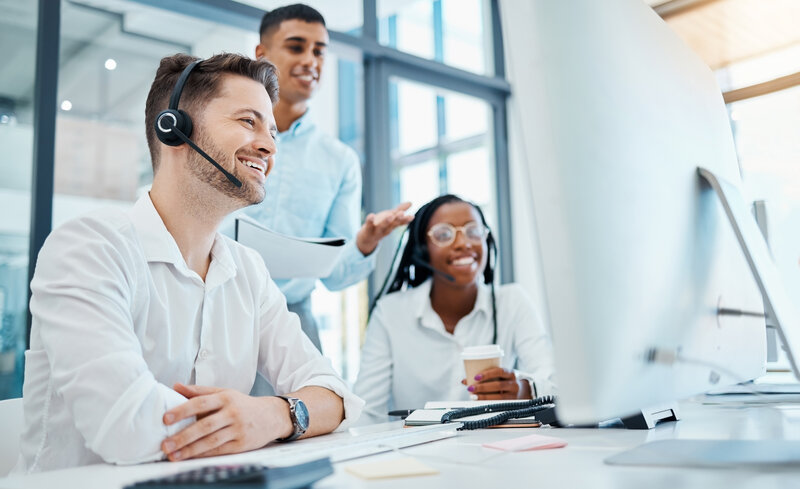 We are your premier IT service provider in Savannah, GA, and today, we're excited to delve into the topic of Managed IT Services and how they can accelerate business growth.
In the rapidly evolving world of technology, keeping up with new developments and ensuring your business operations stay efficient and secure is a daunting task. For many small and medium-sized businesses, this challenge can be overwhelming. That's where Managed IT Services come into play.
The Power of Managed IT Services
Managed IT services are the outsourced IT solutions that are designed to handle and resolve the technical challenges that businesses face. By outsourcing these tasks, businesses can focus on their core operations, leaving their IT infrastructure in the capable hands of experienced professionals.
At Computer Solutions, Inc., our managed IT services are tailored to your specific needs. Whether it's network monitoring, data backup and recovery, cybersecurity, or cloud solutions, we've got you covered. By taking advantage of these services, you can increase efficiency, reduce costs, and ultimately boost your business growth.
1. Increased Efficiency
Efficiency is the lifeblood of any successful business. By utilizing our managed IT services, you ensure that your technology infrastructure is always performing optimally. We provide continuous network monitoring and maintenance, quickly addressing any issues that might slow down your operations. This means you experience less downtime, your employees can work more productively, and your customers get better service.
2. Cost Reduction
Managed IT services provide a cost-effective solution for businesses. Traditional IT services often include high upfront costs and unexpected expenses. However, with managed services, you pay a predictable monthly fee. Plus, by leveraging our team of experts, you avoid the cost of hiring and training an in-house IT team.
3. Enhanced Security
With the increasing threat of cyber-attacks, keeping your business data secure is more critical than ever. As a part of our managed IT services, we offer comprehensive cybersecurity solutions that protect your business from a wide range of threats. From network security audits to malware protection, we ensure that your business is fortified against potential attacks.
4. Future-Proofing Your Business
The pace of technological change is faster than ever, and keeping up with this can be a challenge for many businesses. With managed IT services, you gain access to the latest technologies and industry trends, allowing your business to stay competitive. At Computer Solutions, Inc., we always stay ahead of the curve, ensuring your IT infrastructure is up-to-date and optimized for your current and future needs.
The Computer Solutions, Inc. Advantage
Here at Computer Solutions, Inc., we understand the unique challenges faced by businesses in Savannah, GA. Our team of IT professionals is dedicated to providing you with IT solutions that are not just technologically advanced but also personalized to your business needs.
We believe that IT should be a driver of your business success, not a hindrance. By choosing us as your managed IT service provider, you're choosing a partner that is committed to helping your business grow.
For more information about our services, feel free to get in touch with us today. Let us show you how our managed IT services can take your business to new heights in 2023 and beyond!