Pro Value Diagnostics
Computer Solutions is the only computer repair shop in the region that will fully diagnose your computer's hardware parts and software before any repairs are made. Discovering problems that are usually overlooked by others gives us the edge to provide you an accurate quote with no hassles and no risk to you.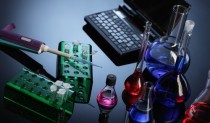 With more than 300 diagnostic tests, Computer Solutions, is the most comprehensive and accurate hardware diagnostic provider in the Chatham and Effingham County. For years only fortune 500 companies like HP, IBM, Lenovo, could provide this level of service. At Computer Solutions we will save you time and money by providing an unparalleled level of quality and hardware assurance.
Computer Solutions – Hardware Diagnostic Test List
Windows Diagnostics
Storage
Blu-Ray Drive

Funnel Seek
Linear Read Compare
Linear Seek
Random Seek

BD-RE Drive
Card Reader
CD-ROM Drive

CD Audio
Funnel Seek
Linear Read Compare
Linear Seek
Random Seek

CD-R Drive
CD-RW Drive
DVD Drive

Funnel Seek
Linear Read Compare
Linear Seek
Random Seek

DVD+R DL Drive
DVD-R DL Drive
DVD+R Drive
DVD-R Drive
DVD-RAM Drive

Funnel Seek
Linear Seek
Pattern
Random Seek

DVD+RW Drive
DVD-RW Drive
OBIST Drive

DRAM
Flash ROM
Main IC
Opu
Spindle
Tray In
Tray Out
Floppy Drive

Funnel Seek
Linear Seek
Pattern
Random Seek
Surface Scan

Hard Drive

Linear Seek
Random Seek
Funnel Seek
Surface Scan
Pattern
Cache
Targeted Read

SCSI Command Set

Self Test
BG Short Self Test
BG Extended Self Test

Solid State Drive

Linear Read
Pattern
Random Seek
Wear Level
Targeted Read

HD DVD Drive

Funnel Seek
Linear Read Compare
Linear Seek
Random Seek

LS Drive

Funnel Seek
Linear Seek
Pattern
Random Seek
Surface Scan

SMART

Conveyance Self Test
Extended Self Test
Short Self Test
Status
Thresholds

Tape Drive
Zip Drive

Funnel Seek
Linear Seek
Pattern
Random Seek
Surface Scan
PCMCIA Bridge
CardBus Bridge
IEEE 1394
Battery

Battery Life
Battery Status

CMOS
CPU

Level 2 Cache
Math Register
MMX
Register
SSE
SSE2
SSE3
SSSE3
SSE4.1
SSE4A
SSE4.2
Stress
Floating Point Unit
Prime Number Generation
Memory

Address
Advanced Pattern
Auxiliary Pattern
Bit High
Bit Low
Checkerboard
Modulo20
Moving Inversion
Nibble Move
Walking One Left
Walking One Right
Windows Memory

Parallel Port

External Read and Write
Internal Read and Write

PCI Express
PCI
ReadyBoost
Serial Port

External Loopback
External Register
Internal Control Signals
Internal Register
Internal Send and Receive

System Board

RTC Accuracy
RTC Rollover

USB
USB Ports
Standby/Hibernate

Standby Test
Hibernate Test
Microphone
Sound Card

Rough Audio
Playback Mixer State
Sound Interactive Test
Video Card

Multiple Rendering DX9
Shader Rendering DX10
Shader Rendering DX11
Wireframe Shader Rendering
Shader Rendering
GPU Pipeline Data
Transformation and Lighting Stress
Wireframe Stress
Fixed Transformation and Lighting
Wireframe Line
Primary Surface
Thermal Cycle
Video Memory
Address Fault
Standard Mathematical Operations
Block Move
Memory Fault
Modulo X
Moving Inversion
Own Address
Pattern
Random Number Sequence
Advanced Mathematical Operations
Video Capture

TV Signal
Capture To Screen
Capture To File
FM Radio
Digital TV Signal
Clear QAM Digital Tuner Signal

WebCam

Capture To Screen
Capture To File

Video Ports
AVI
Monitor
Touch Screen

Calibration
Coverage
Multi-touch
Modem

Dial Tone
Fax Command
Last Call
Modem Loopback
Modem Self-testing Loopback

Network Card

Network Cable
Network External Loopback
Network Link
TCP/IP Internal Loopback
Local Network Communication
Wireless Connectivity
Wireless Signal Strength
Internet Communication
Signal Strength
Data Transfer Verification

Bluetooth Port
GPS
Mobile Broadband

Connectivity
Signal Strength
Joystick
Keyboard
Mouse

Mouse Interactive
Touchpad
Trackpoint

Printer
Digitizer Stylus

Digitizer Stylus Interactive

AlienFX LED Verification

AlienFX LED Verification Interactive

Lid Closure